ANTIQUARKS feat. PURA FÉ
| (France-USA)
Un dialogue bienveillant entre la civilisation globale et les cultures universelles éveille une nouvelle façon d'être au monde avec humour et tendresse.
[Création coproduite par le Centre International des Musiques Nomades (Grenoble - 38) dans le cadre du « Festival Détours de Babel 2014 »,  L'Heure Bleue (St-Martin-d'Hères - 38) et Coin Coin Productions/Cie Antiquarks (Lyon - 69), en partenariat avec Nueva Onda (Gignac - 34)]
"
Probably one of the most talented bands I've had the pleasure and honor of working with. Very different, original and brilliant...and full of laughter ! They are a real ice breakers !
- Pura Fé - Avril 2014
Quoi ?
Le chant puissant de Pura Fé porte la sagesse intemporelle du monde Indigène et délivre un engagement personnel. Le timbre délicat de Richard Monségu exprime le trouble et l'exaltation d'aventures humaines fantastiques.
Pow wow, musique blues et progressive, cette rencontre lumineuse unit Mother Earth et Great Spirit, corps universel et âme intemporelle.
DVD live (à venir)
Qui ?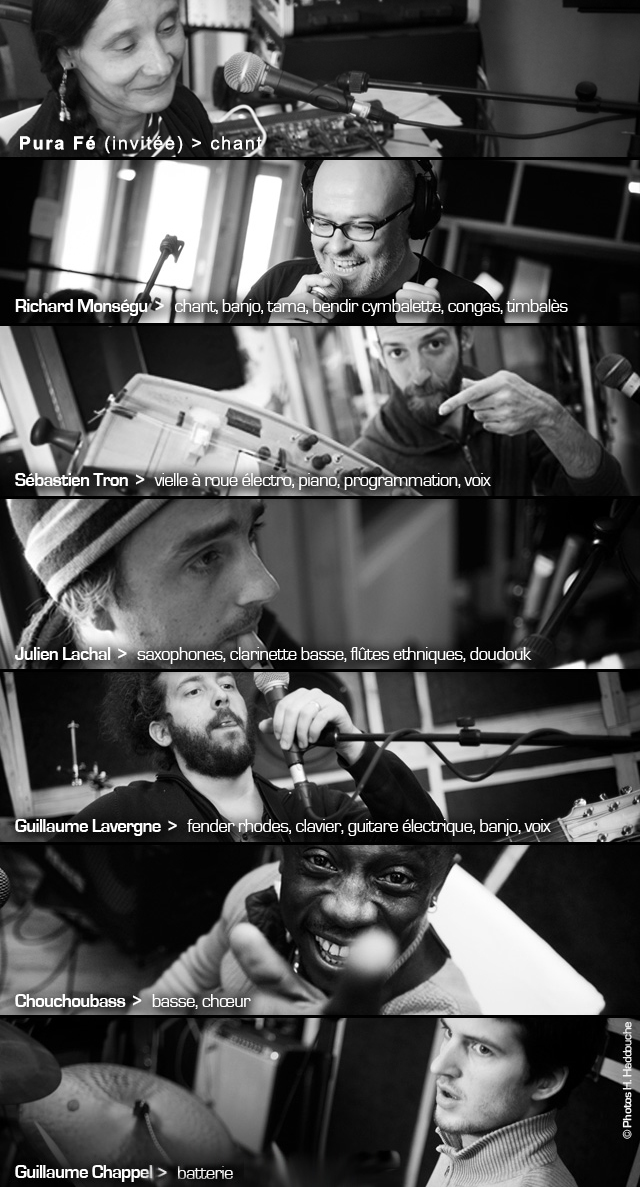 Pascal Cacouault : son façade
Raphaël Guénot : son retours
Pascal Pellissier : lumières
ÉCOUTER / VOIR
---
Extrait live lors de la première du spectacle au Festival "Détours de Babel 2014"
---
Tournée 2015 > teaser
AUTOUR DE « ANTIQUARKS feat. PURA FÉ »
---
Première rencontre...
---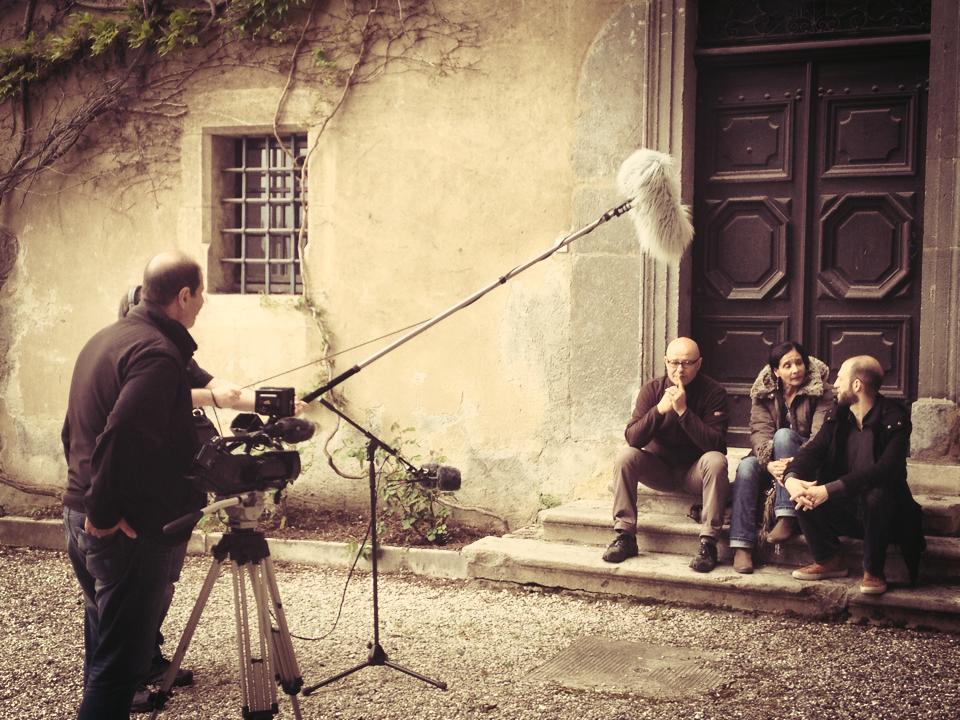 Antiquarks et Pura Fé se rencontrent pour la première fois en 2007 sur le plateau d'Equinoxe, célèbre émission de France Culture consacrée aux Musiques du Monde.
A l'occasion d'une carte blanche proposée à Antiquarks par le « Festival Détours de Babel 2014 », Richard Monségu et Sébastien Tron invitent Pura Fé à rejoindre l'aventure interterrestre pour chanter et danser. Enthousiaste, elle accepte la proposition de ceux qu'elle nomme « the incredible drummer and the hurdy-gurdy man ».
---
Prolongations

---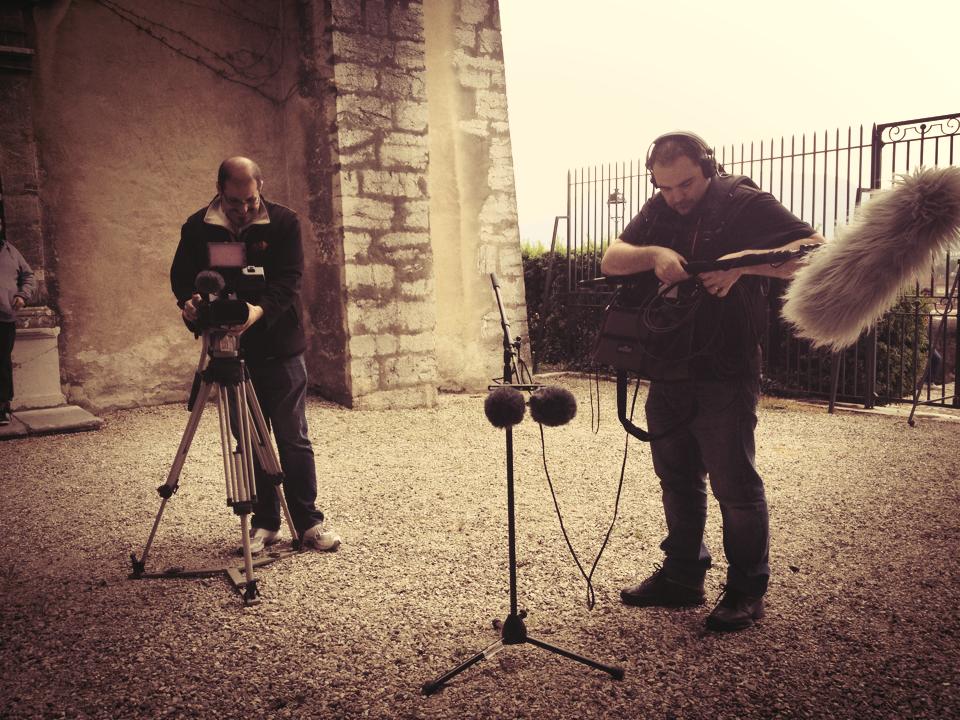 Antiquarks invite également Pura Fé à chanter sur le titre Western Dark Side qui figure sur le libre album Kô (sortie en septembre 2015).

---
Biographie de Pura Fé

---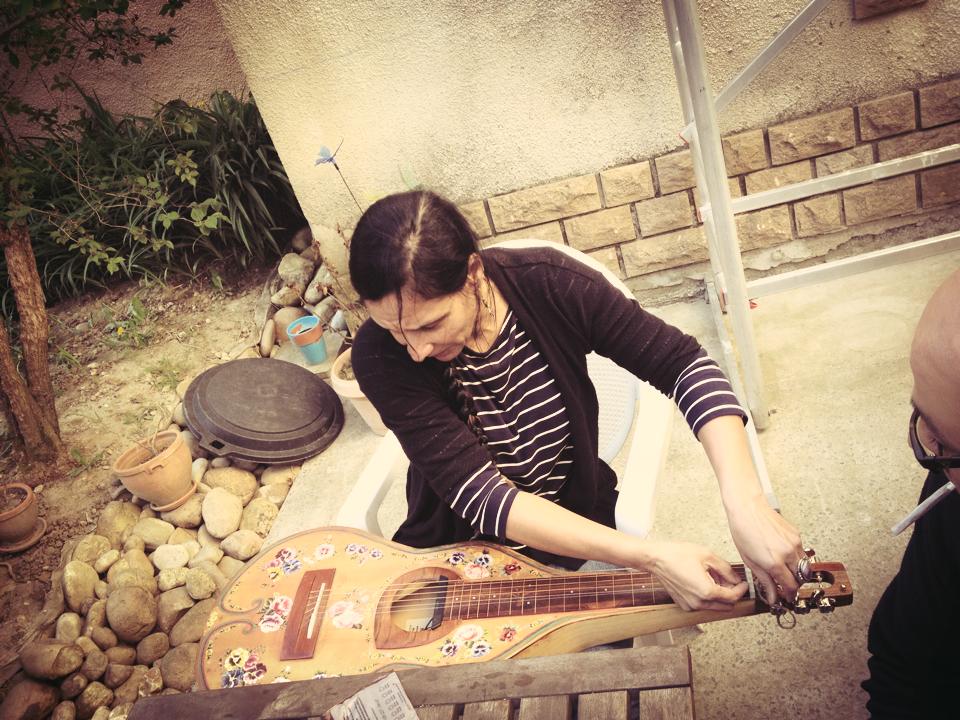 "L'esprit d'Aretha n'est pas loin. Elle touche au vrai, au pur. Une fée !" ROCK'N'FOLK

Née à New York, Pura Fé Antonia Crescioni est une chanteuse de blues amérindienne issue de la communauté iroquoise Tuscarora. Après des débuts dans une compagnie de danse, des rôles dans des comédies musicales et divers petits boulots à New York, elle chante pour des jingles publicitaires et fait quelques chœurs derrière James McBride ou Anita Baker.
En 1994, elle fonde le trio vocal amérindien Ulali, qui publie l'album Mahk Jchi. Guitariste s'inspirant de Taj Mahal et de Kelly Joe Phelps, elle développe sa propre technique assise (lap steel) et choisit de se produire en solo. Après un premier essai dans Caution to the Wind en 1995, Pura Fé participe à de nombreux projets de musiques de film et compilations, joue et chante avec d'autres artistes (Jeffrey Gaines, Giant Leap, Jami Sieber).
En 2004, son deuxième album Follow Your Hearts retrace la mémoire de son peuple à travers des chansons symboliques. Le suivant, Tuscarora Nation Blues  (Dixiefrog, 2006) lui vaut de remporter un NAMMY Award (Native American Award) et en France le prix de l'Académie Charles-Cros. La guitariste bénéficie d'une audience large en France où le public l'acclame en première partie d'Hubert-Félix Thiéfaine et Paul Personne, ainsi que lors de festivals où elle présente son album Hold the Rain sorti en 2007.
CONTACT / TOUR
CIE ANTIQUARKS / COIN COIN PRODUCTIONS
Sarah Battegay
+33 6 77 92 34 67
+33 4 78 62 34 38
resp@coincoinprod.org
PRODUCTION
PRODUCTION DÉLÉGUÉE | Cie Antiquarks / Coin Coin Prod., Sarah Battegay
CO-PRODUCTION | Centre International des Musiques Nomades, Festival Détours de Babel (38),  Cie Antiquarks/Coin Coin Productions (69)
SOUTIEN | Ministère de la Culture et de la Communication (DRAC Rhône-Alpes), Région Rhône-Alpes, SPEDIDAM, ville de Lyon
PARTENAIRES | L'Heure Bleue (38), Nueva Onda Productions, La Maison Pour Tous – Salle des Rancy, Fa musique, Custom 77, Pianoccasion